Copywriting services
Working with me
Are you a start-up trying to find the words to describe what you do? A growing business in need of some expert communications advice? A busy company with too much to write and not enough time to do it? I work with all types of businesses, on all sorts of writing projects. From social posts to technical reports and everything in between.
Here are some of the copywriting and content marketing services I offer:
Website copy
Writing engaging copy that helps your business stand out
Articles, blogs and social posts
Creating interesting, topical and shareable content
Brochures, eBooks and reports
Turning complex subject matter into easily digestible copy
eDMs and DMs
Getting the right messages to your customers
Video and presentation scripts
Delivering your message in a way that will captivate your audience
Editing
Putting together a plan for what you want to say and when you want to say it
Writing and Tone of Voice guidelines
Helping your team find the right way to talk to your customers
Content strategy
Putting together a plan for what you want to say and when you want to say it
Clients I've worked with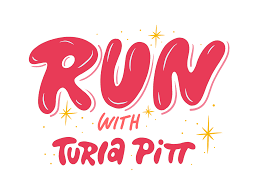 How to get started
Step one: Get in touch. Contact me to tell me about your project. We'll chat about what you need and I'll put together a quote for you to approve.
Step two: Writing. I'll write your copy based on the brief we put together.
Step three: Making it perfect. You review the copy and let me know if you want me to make any changes (I include two rounds of revisions in my quoted price in case you need them).
Step four: Ready to go! You unleash your brand new copy onto the world.
Testimonials
"I engaged Amanda to re-write the home, about and service pages for our new website. Amanda took the time to understand our business, service offerings and points of difference, resulting in outstanding copy that exceeded expectations. I recommend Amanda's services without any hesitation."
Richard King, Founder – King Creatives
"Once again, you have managed to give me exactly what I am looking for. I can't tell you how great the last few months working with you have been. Even when I don't provide the clearest direction, it doesn't slow you down."
Aaron Hill, Head of Strategic Projects & Operations – BHPW
"I recently engaged Amanda to rewrite our website to support our organisation's new direction. She was a great match for us and picked up on our writing style straight away. I found her copywriting to be terrific and I highly recommend Amanda to anyone looking for a top-notch copywriter."
Gillian Fox, Managing Director – Gillian Fox Group
"I contacted Amanda on short notice to write an About Us page for the company website. She was super professional, very quick and the copy was great. She was also super fast with changes that I wanted made."
Olga Link, Strategic Marketing Manager – The Nile Group
"All of the feedback we've gotten in regards to our crowdfunding offer doc has been wonderful. Thanks again for all of your hard work."
Bree Gaudette, Co-Founder of Hello Friend Foods
Join my mailing list