Case study: RUN with Turia program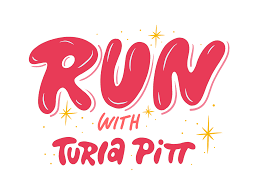 RUN with Turia is a running program for mums, led by Turia Pitt and her team of running experts. It focuses on helping women carve out some time in their day and challenge themselves by working towards a running goal.
Turia and her business partner Grace approached me because I had done some copywriting for them in the past and they wanted some help to relaunch the RUN with Turia program. They wanted the copy to be in Turia's voice, which is warm, funny and conversational.
One of the projects we worked on together was a series of case studies featuring women who had completed the program. These case studies were sent as an email sequence, in the lead-up to the program launch date, to people who had joined the RUN with Turia waitlist.
EXAMPLE CASE STUDY
Subject line: Erin's story: "I'm a runner now."
Pre-header text: Hear from one of our RUN with Turia members about how the program helped with her anxiety.
Hey <First name>,
Do you have some doubts about whether to join RUN with Turia? Totally normal. That's your brain saying, "Hey, are you sure you want to do this scary thing? Wouldn't you prefer to stay inside and binge-watch Bridgerton for the 17th time?"
Every one of our amazing members had some doubts at first. So, I thought it might help to hear from one of our members about what the program did for her.
Here's Erin's story.
Erin is 38 and Mum to a three-year-old boy. She has a long history of anxiety that's held her back from doing a lot of things she loves – including running.
"Heading out the door to run filled me with panic and dread," she said. "Some of the things I'd say to myself were 'You're too big to run', 'You're too slow' and 'You're pathetic'."
When Erin's anxiety flared up again during Covid, her psychologist suggested finding an activity she enjoys. She saw the RUN with Turia program, and she joined.
Erin rediscovered her love of running.
"I love the isolation of running – getting out and challenging myself without having the pressure of anyone else around me," she said. "I almost lost running due to anxiety and I'm so bloody grateful that I didn't."
Erin also opened up her social circle by joining a community of women who love running as much as she does. She encourages anyone who wants to join RUN with Turia, but may be unsure or nervous about it, to back themselves.
"If you're telling yourself you're not worth this, that little voice is wrong," she said. "You are and you've got this. And if you can't hear over the noise in your head, reach out because it's so worth it and so are you."
So, what's next for Erin?
"I was on a big running high after my race day run and I signed up for a 30km trail in September. I've joined the next program as well, because I love the group and all the advice that comes with it. I'm a runner now. It's just what I do. It makes me happy."
Well done, Erin. We're so proud of you.
Turia xx
PS – Enrolments open on September 20. Come run with me!
PPS – Have questions about RUN? Great, my team and I love answering questions! Hit reply and ask.
OUTCOME
The case studies were a crucial component of the launch because they helped to address any fears or concerns women may have had about joining the RUN with Turia program. The women's stories were honest, personal and emotional. They were stories that deserved to be shared.
Turia and Grace loved the case studies and the rest of the content I created for them, which included an additional email sequence and rewriting the RUN with Turia sales page. The launch was a huge success and they had far more enrolments than they were expecting.
CLIENT FEEDBACK
"Thank you so much for all of your work. We absolutely SMASHED our sales target and were really happy with how the launch went."
Grace McBride, Content & Marketing Manager for Turia Pitt